Home
Profile
Media Kit
Testimonials
Excerpts
Buy My Book
Speaking & Seminars
Study Course
Coaching
Contact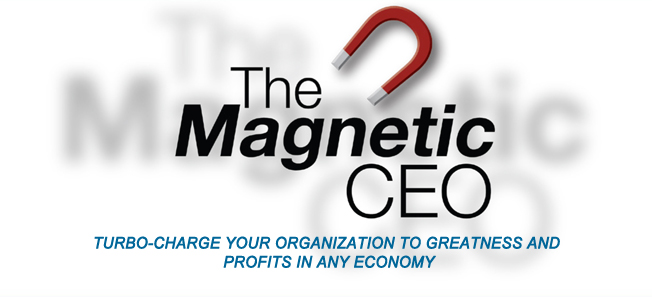 Testimonials
"You win when your team wins!" This sage advice is proven in the productive lives of Magnetic CEOs who have learned the value of attracting, equipping and encouraging the right people on their teams. Dr. Dalia outlines solid, practical plans and techniques to help you become and remain a Magnetic CEO. Every CEO, or those who aspire to become one, should have this valuable resource to guide them."
- Bob "Idea Man" Hooey,
Author of Legacy of Leadership - Canada
---
"In this messy, capricious, highly competitive and unpredictable economy, one element remains most precious – the people in the organization. This book is a survival kit to any CEO or manager"
- Gerry Robert,
Author of The Millionaire Mindset
---
"The Magnetic CEO by Dalia RE Lavon, Ph.D. is a refreshing, approachable, and unique treatment of the often-saturated topic of leadership. Her book stands out among the crowd as she shows you how to do the same. Whether you are involved in a company with 5 people or 5,000 people, a for-profit or not-for-profit organization, Dr. Lavon includes you in her book. Treat yourself today to this gem that will bring the best of your personal and professional life to new heights forever."
– Paulette Ensign,
Chief Visionary, www.tipsbooklets.com
---
"Whether you are a CEO of a Fortune 500 company or a small business owner, you understand that you don't "manage" people, but rather help them grow. The Magnetic CEO takes a most refreshing approach to this subject and surprises you with its easy to read, innovative approach"
– Paul Martinelli,
President, LifeSuccess Consultants, LLC
---
"Any CEO or Leader has to make this book their bible. If you are just commencing your company and have a cache of staff, then this book is a guide to follow. Read and re Read it again and again. Have your first line of management read and act upon the content. Dr Dalia RE Lavon has really captured the true essence in this manual on leadership in the modern and future era. A must for all companies wanting to be more and have more."
– Herbie Muench
Excellence in Coaching - Australia
---
"This book covers the obstacles that Employer and Employee, Leader and Follower alike, need to see. If success and increased awareness are what you're looking for, this book holds the keys and practical applications to adopt in any organization of value"
- Ray Tamayo,
Success Puzzle Inc.
---